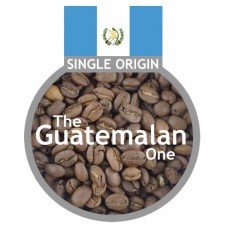 Guatemalan coffees are celebrated for having one of the most complex and nuanced tastes.
This particular example is a Genuine Antigua, grown on plantations in volcanic valleys surrounding Antigua, the former capital city of Guatemala. Three volcanoes surround the valley, Agua, Fuego, and Acatenango, with the plantations approximately 1650m above sea level.
The coffee plantations have rich volcanic soil, low humidity, lots of sun and pumice stone, which helps retain moisture to create fertile soil.
All these factors result in a fantastic cup of coffee, which is wonderfully fruity and rich, with a surprisingly full body in the cup.
Tags: Guatemalan, Antigua, Single Origin